hello hello
I've been writing this post for a while now but just can't quite seem to completely finish it but I've been reinspired and thought, this would be the perfect post to dedicate to my close friend
Wengie
! :P I'm sure when she sees this, she'll know why:)
My obsession since forever ago has always been food inspired/looking anything, hence the title [ Tammy's fashion nibbles]
I've always been a fan of the ever comfy Melissa jelly flats so you can imagine my excitement when I saw these ice cream pumps!
What makes these delicious pumps ten times sweeter you ask? It is a collaboration between Karl Lagerfeld + Melissa. I know right. Take a moment to gasp! Have always been a fan of Lagerfeld, I will always have so much love and respect for the creativity, life, he brought into the house of Chanel. Will always cherish my reissue 2.55.<3
Seriously, check out these pumps, I am ABSOLUTELY in love with them and have been lusting over them ever since I laid eyes on them! NEED. I'm definitely getting a pair when they are officially launched in Singapore. I already know I want this color! <3 Pretty much just need themn to save my size and I'm rushing down to pay haha
The face of the campaign is Cara
Delevingne!
I know.. can it seriously get any better?!
The ice cream pumps are avaliable in various colors and variation of glitter color ice cream cones! Check them out!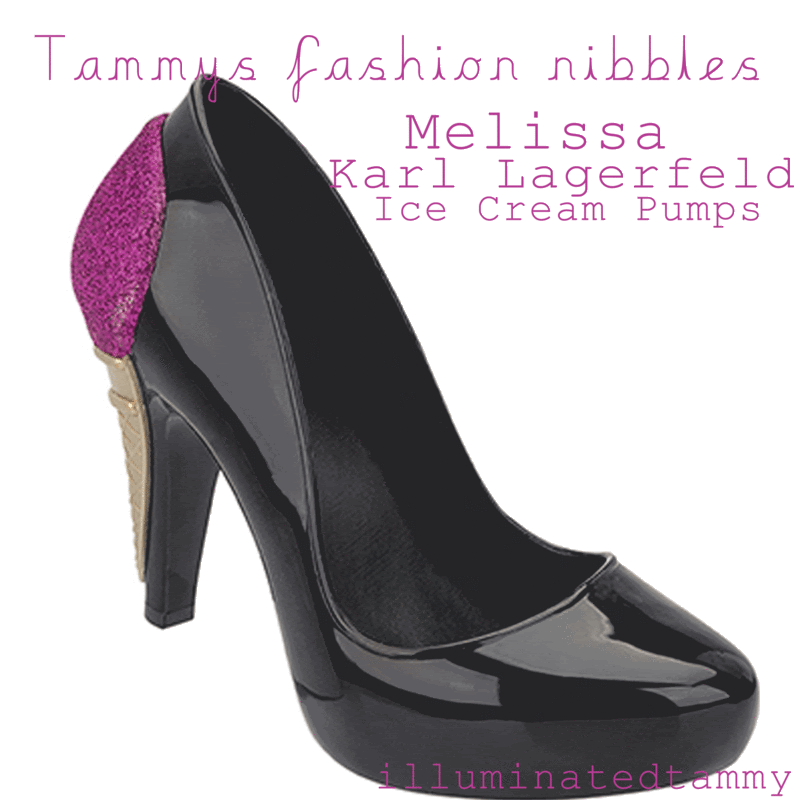 Tell me! which pair of delicious ice cream cone pumps would you like to take home?
You can visit the Melissa Mdreams store in Singapore at
B2-03 Wheelock Place
toodles till later
x
Tammy