Pictures are all from external sources, www.spirithoods.com
Since this post was posted on my blog exactly on the same day a year ago on November 24th!! I thought it was appropriate to repost this!
You can go check out my old blogs, and the original blog link here! I'll be posting more from the old blog, you're probably thinking, ->tammy just import the blog, I tried and it doesn't work:( so I'll have to do it manually!
Repost:
http://distortedframes.onsugar.com/tag/spirithoods
hello hello!

Omg, obsessed yet AGAIN. what's new, really.
Before I even begin this post, let me just say, this blog post is animal friendly! faux fur only zone:)
Okay, these awesome "animal" caps have been around for AGES and I've never really been a fan of it like my best friend Kiyoko has been, I think she has a cat one
Recently I stepped into one of my favorite little stores in Melbourne, Lenko and spotted these awesome Spirithoods.
Have been TOTALLY obsessed with them ever since.
They are just the most comfy and soft things in the world. I could totally fall asleep in it.
So before we view some photos, I'm going to give you a little background information:).
You're... probably wondering...
What is..
Pro Blue?
As quoted from the official website,
We believe in inspiring positive change, and the truth is we can all help, this is why we have created PRO BLUE! When you purchase a SpiritHood with the PRO BLUE logo, we donate 10% of net profits to a non-profit organization dedicated to helping that particular Spirit animal. A major goal of ours is to educate people on the importance of helping these animals and empower them to make a difference.
looveeeee it! :) all for a good cause
Now, let's get into the exciting part! Let's look at some Spirithoods!
Since there are way too many of them to show you one by one, I've done a thumbnail screenshoot of all of them so you get the basic idea and after I'll show you a few celebrities that have been spotted rocking some Spirithoods!
Already at a glance, you can see the PROBLUE logo on some of the pictures
Aren't they cute!! I'm definitely loving the Red Fox, Husky, Leopard, Black Wolf Warrior and Panda! I lied, I actually really like them all and would totally wear all of them out.
Other than Womens, they also have other categories such as men, disney muppets and kids.
Check out some of your favorite celebrities rocking these awesome Spirithoods!
Demi Lovato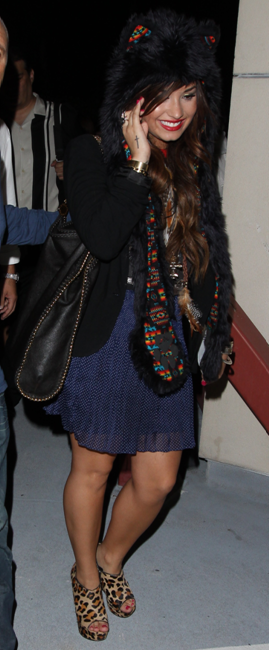 Michelle Phan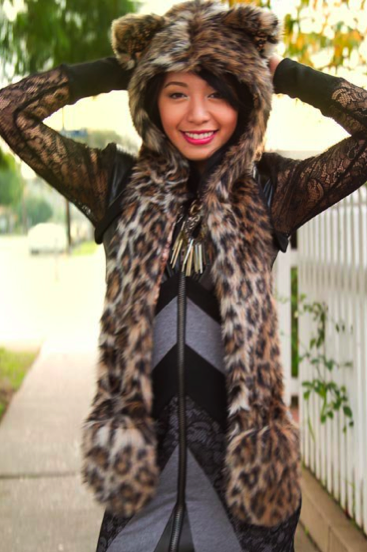 Pink
Bruno Mars, Fergie and I think that's Ke$ha
Jared Leto
Before I finish, CHECK OUT the muppet kermit!!!!!!
So tell me! which one would you want?
For more information on Spirithoods, check out their official website
SpiritHoods
if you're in Melbourne and would like to purchase a SpiritHood, visit Lenko
LENKO BOUTIQUE FLINDERS LANE
Cathedral Arcade, Corner Flinders Lane & Swanston St, Melbourne
Dream big my loves
toodles till later
x
Tammy